[Next] [Up] [Previous]
---
The McBryde-Thomas Flat Polar Quartic Projection
This is yet another equal-area pseudocylindrical projection devised by F. Webster McBryde and Paul Thomas in an attempt to moderate the characteristics of the Sinusoidal.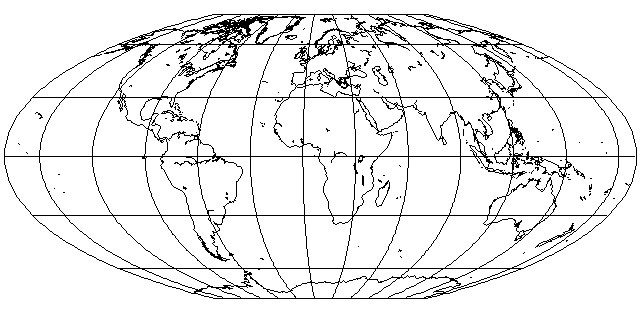 It is very attractive in appearance: like the Eckert IV, it has flat poles in order to reduce shear, but those flat poles are considerably shorter than those of the Eckert IV projection, so stretching at polar latitudes is no longer so extreme.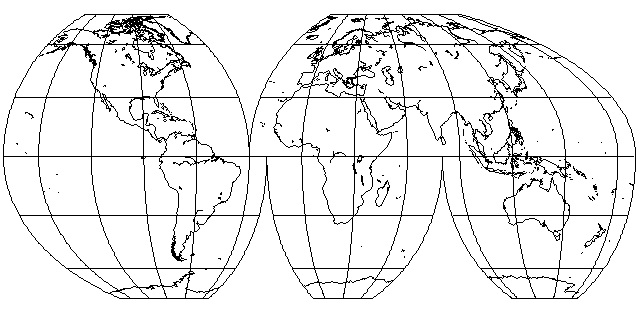 It is worthwhile to use interrupted versions of this projection, but as this projection does so well, one can get by with fewer interruptions.
---
[Next] [Up] [Previous]